About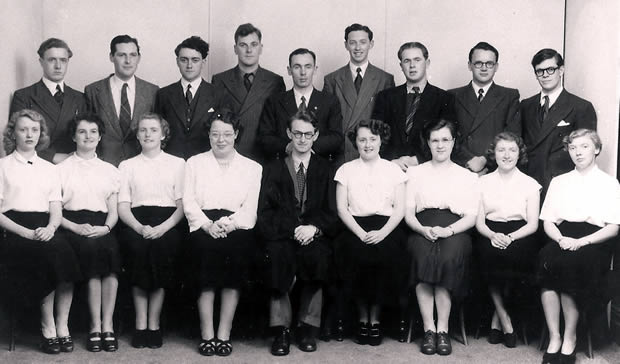 Formed in 1950, the Elizabethan Madrigal Singers (or more fondly known as 'MADs') is the longest running society in Aberystwyth University. This auditioned choir was started by a group of friends who wanted to sing madrigals; however over the past 68 years the repertoire has broadened to cover sacred, secular, folk, jazz, and spiritual pieces.
The choir soon evolved to become seen as the university's prime chamber choir and now holds a prestigious and extensive history. Each generation of MADs brings something new, but always holds true to the traditions of the choir, primarily the continuation of high standards and dedication.
As a chamber choir, we perform all pieces a cappella and keep the number of singers relatively small (16-25 singers). Due to this, the choir always forms a strong bond, which is particularly strengthened by our annual residential course in Gregynog Hall, Wales. This entails a weekend away in the beautiful Gregynog Hall, rehearsing and singing for approximately 15 hours over the weekend, and taking part in small ensemble workshops.
Alongside singing in and around the town of Aberystwyth, MADs go on tour every summer to places such as Sweden, Portugal, Budapest, Iceland, and Prague. This is a great opportunity to share our music with other countries, not to mention a great deal of fun.
To learn more about the history of the choir, please visit our archive website.
Meet the Committee
Please select the names to learn more about the Committee: